What sets us apart from other photographers and why we're the best
HiSpec Images was originally formed to cater for specific niche high-end commercial photographic work and we pride ourselves on delivering an extremely high standard. Building on this success we are now expanding to incorporate a much wider range of photographic work including;
Commercial
Portrait
Landscape
Macro
Studio
Pre and Post Wedding portraits (please note we do not currently provide on the day wedding photography)
Best for Equipment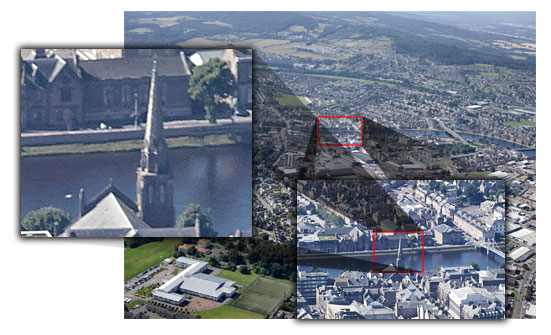 State of the art commercial camera systems, these allow larger, better quality images than top of the range Canon and Nikon cameras are capable of producing.
Some photographers will have you believe that if you are only printing 24 x 20 inch prints you do not need this definition but as we give our clients the un-edited electronic images after photography is complete (at no extra charge) then they may wish to "zoom in" to details on screen that would be equivalent to a much larger image at a later date.
See the aerial view of Inverness city for an example. Remember that detail can always be taken away from raw images in post production editing but cannot be added.
Best choice for Commercial Clients
We provide;
In-house editing suites that can be calibrated to various industry standards to suit your publication media.
A comprehensive array of lighting equipment, both portable and studio, macro to overhead and all can be remotely controlled from a lap top computer.
Large product table and overhead camera stand.
Tethered capability, allowing art directors to view pictures as they are taken, on a large colour calibrated screen, this equipment is also portable.
In-house printing up to a massive 6ft x 100ft, yes that is correct, 30m, assuring fast turn around and confidentiality.
Best for Training
We provide bespoke training from one to one practical sessions to group lectures, for newcomers to photography or additional/refresher training for professional photographers, studio and location lighting technicians and anyone wishing to enter the world of modelling.